Operation Menu
"You've done a great job on the manual! It is very user friendly."

Elizabeth James
Metal Crafts
Support
Video Manual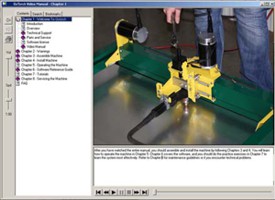 Our decision to use the best technology doesn't just give you a high performance machine, it also makes everything easy for you. The GoTorch system includes a comprehensive video instruction manual that shows how to set up, operate and maintain the machine, and how to use the software. It shows you exactly what to do and even includes several practice exercises to help you learn the features of the system. You'll be amazed by how easy this system is to use!
Owner's Community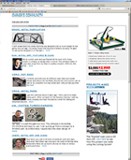 As a GoTorch machine owner, you get access to the Owner's Community. It includes an online forum where you can communicate with thousands of other machine owners and technical support staff. This promotes collaboration among owners who wish to share resources, and it provides immediate help to anyone with a question or problem. The Owner's Community is also the place where you can download free software updates, order parts and accessories, and access other valuable resources.
Warranty
The GoTorch machine is straightforward and reliable, and it includes a 1-year limited warranty. Every machine passes rigorous testing and inspection before it ships. In the unlikely event that you have a problem, simply ship the defective part(s) back to us and we will either repair or replace them, according to the terms and conditions of sale. The modular design of the machine allows for easy repair or replacement of parts by anyone with mechanical skills. New parts are readily available online and can always be purchased as spares or replacements for reasonable prices.