Tell us how your GoTorch machine is working for you, or if you have other questions or issues with this site.
About Us
Made in USA
GoTorch is an American company that makes and sells top-quality CNC plasma cutting machines at ultra low prices online. We are so committed to keeping prices down that we don't hire any sales people to answer phones! If you buy a machine from any other company, you are guaranteed to either pay more so you can be worked over by a sales force, or you will get an inferior machine. Only GoTorch gives you the best of all worlds, a high-performance machine that is inexpensive, compact, expandable, and very easy to use.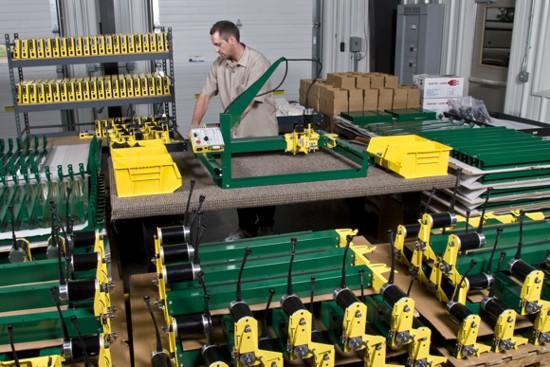 GoTorch machines are made in the USA

GoTorch is committed to making CNC plasma cutting as convenient as possible for our customers to get into. We utilize easy-to-use software and controls designed for plasma cutting. The machine works with virtually any plasma cutter. Our comprehensive video manual shows you what to do. We keep machines in stock, ready to ship inexpensively by UPS for immediate delivery and setup. Ordering your machine on our web site is simple and straightforward, without a lot of confusing options.

GoTorch gives you access to an online owners community where you can buy a variety of aftermarket products from replacement parts to art discs and advanced options for your machine. You can also get technical assistance and share ideas with thousands of other machine owners.
History
We constructed and tested our first CNC plasma cutting machine in 1995. Like our current design, it was compact and portable and cut a 2-foot by 2-foot area. However, it used stepper motors and did not have a motorized Z-axis for torch height control. It also used lead screws. Its control panel provided very limited functionality. These factors severely hindered the machine's performance, capabilities, and expandability.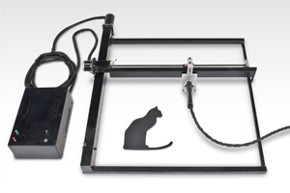 First working machine built in 1995 First shape cut by machine in 1995

The current GoTorch design has come a long way since then. Its fast, powerful and accurate servo motors provide much better cut quality than the original stepper motor design. Its motorized Z-axis raises and lowers the torch, allowing for automated height control. Its unique rail and gantry design allows the size to be easily expanded and fit to a custom table. And most importantly, our use of industry-leading PlasmaCAM® controls and DesignEdge® software provides a system that is much more effective and easy to use than anything else.